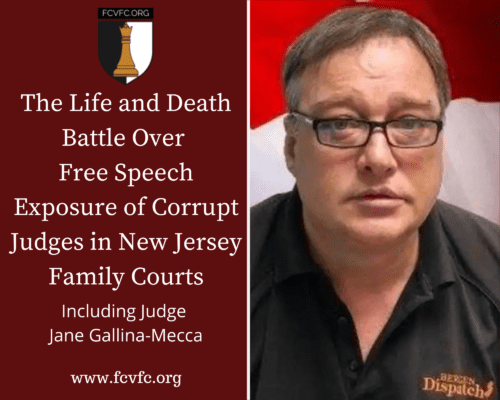 In May of 2015, a UCLA Law School professor wrote a piece for The Washington Post about New Jersey Judge Jane Gallina-Mecca, who, in violation of the First Amendment, had ordered a New Jersey newspaper to take down an article that referenced a family court case over which she had presided.
---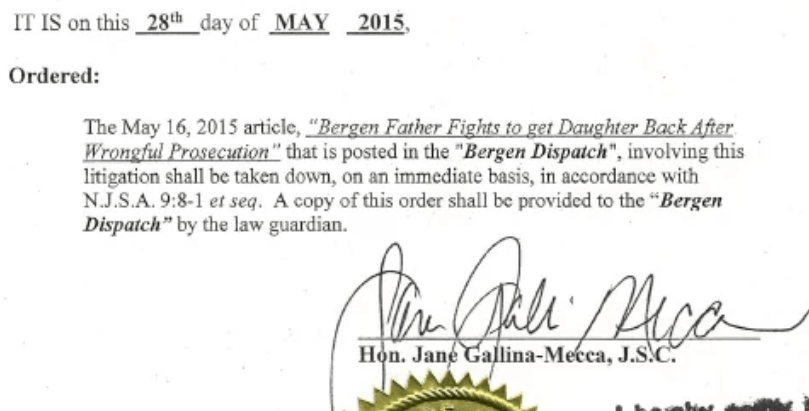 ---
The editor of the newspaper, Paul Nichols, responded like so:
While the Bergen [County] Dispatch reviews its options, we have confirmed that Bergen County does currently remain part of the State of New Jersey and that currently New Jersey is still part of the Union of states that is governed by the United States Constitution and the Bill of Rights. As such, Bergen County citizens continue to enjoy the right to freedom of speech and the right to a free press.
Several articles were written by other news outlets, citing the boldness of the Bergen Dispatch editor, Paul Nichols, who had the temerity to stand up to a judge.
The judge subsequently vacated the order, but Paul Nichols sued Judge Gallina-Mecca. Her motion to dismiss the suit was denied.
Oddly, just two days after the denial of Gallina-Mecca's motion to dismiss, Bergen Dispatch editor Paul Nichols was found dead of what were reported to be natural causes. He had just won an award for "Courage Under Fire" from the New Jersey Society of Professional Journalists.
Besides caring about and relentlessly reporting on corruption in the family courts, Paul Nichols also reported on the corruption in New Jersey regarding care for the homeless population. Here is a revealing interview with him about that.
The family court judges of New Jersey, as well as the Department of Child and Family Services, must have been relieved that such a thorn in their sides was so conveniently removed.
Rest in Peace, Paul Nichols. We will continue to carry the torch and light up the skies.