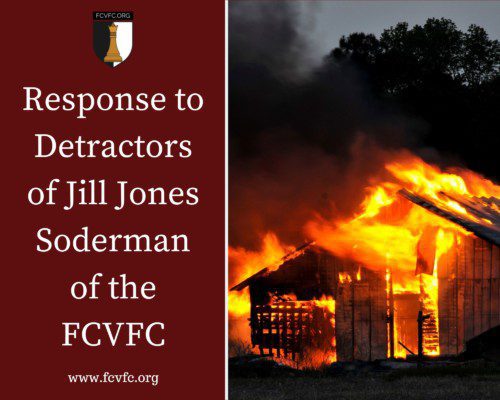 The Foundation for Child Victims of the Family Courts confronts, exposes, and seeks to prosecute the most heinous actors and villains associated with and implicated in all forms of vile abuse of children, including child trafficking and torture. This abuse is being perpetrated not only by predator parents, but also by predator court actors, from judges through the legions of their predator professional cohorts.
Known for their skill at psychiatric and psychoanalytic diagnoses and forensic analysis, the experts of the FCVFC describe the implicated judges, lawyers, and court-appointed evaluators as dangerous criminals engaged in racketeering. This is because they consciously employ and deploy the unscientific, unfounded, fabricated concept of parental alienation and its subordinate theories used to undermine assertions of child sexual abuse, as well as other forms of cruel deconstructing of children's psyches and characters.
In any case we take on, the FCVFC will first of all engage in the analytic process of providing evidence of verifiable false reporting. Then, through scientific, evidence-based, authentic investigation and reporting, we will defend the correct understanding of wrongful directives that threaten to transfer children into the custody of illegitimate pretenders from whom innocent victims require protection. The FCVFC is outspoken and assertive in the advocacy of children and their protective parents, who are at grave risk for life-altering and life-damaging consequences as a result of wrongful custody decisions.
Our work has at times involved bold decisions in the midst of life-and-death circumstances. But once we know what action is required, we do not shy away from direct, clear statements or try to avert acute harm or even death for ourselves. We have confronted major crimes, knowing that vilification may result, or even personal attack. After all, when we confront criminals, child abusers, morally bankrupt perverts and psychopaths, when we assert diagnosable traits of severe psychiatric illness, retaliation is understandable and expected.
The founder and director of the FCVFC, Jill Jones Soderman has academic training and clinical experience as a classically trained psychoanalyst, psychotherapist, mediator, and forensic examiner. Her formal academic education and training began in 1970 and has never stopped. From the beginning she has taken the lead, the full responsibility for naming names, describing and documenting in excruciating, often blood-chilling detail the elements of the crimes she has laid at the feet of judges, lawyers, psychiatrists, psychoanalysts, and the family predators from whom she has sought to protect children. She has done this with an extraordinary documented level of success.
The FCVFC sprang to life from the death of Jones Soderman's own career as she was confronting lawyers who threatened her license and her ability to practice as they lied to continue the reign of terror by a netherworld-dweller billionaire. This was an Egyptian pediatrician, a U.S. resident, who was rumored to be an unindicted participant in the death of Anwar Sadat. This was the father who brutally beat and brutalized his wife and tortured his children, all fully documented. He was alleged to have paid off court actors, beginning with Judge Margaret Mary McVeigh of Patterson, New Jersey.
At first, Jones Soderman was involved in the case simply as a child and family therapist who brought the case to court as a DV advocate for the DV shelter with whom she volunteered, Strengthen Our Sisters in West Milford, New Jersey.
Jones Soderman experienced threats against her psychotherapy license (LCSW) if she did not leave the case and cease advocating for the family by documenting and bringing to court the evidence of the physical and emotional torture and severe physical injury suffered by the children and their mother.
She brought proof of these threats to the judge, but the judge failed to act on this issue of blackmail. Consequently, Jones Soderman filed complaints, which led to Judge Margaret Mary McVeigh being rapidly removed from the case.
This judge was then moved to the richer killing fields of Probate Court, where Jones Soderman became involved in documenting the deaths of wealthy, elderly estate holders who found themselves suddenly separated from their money by McVeigh's legions of lawyer, accountants, MDs, and nurses, who moved the estate holders from their estates to "supervised living," and then to the death house nursing homes where they died miserably, separated from the relatives they loved, in tawdry surroundings and with their estates in debt to the McVeigh legions. Articles published about McVeigh "New Jersey Judge Alleged Corruption – Parts 1,2 and 3," can be found through an internet search.
Thus Jones Soderman unexpectedly, unintendedly, began the forensic exposure of the dirty deeds done through the court system. This was due to the determination to trace and track down, discover and document the endless lies being spread about the ground zero clients, the children and their mother.
For more than five hours one evening, Jones Soderman interviewed that father, both alone and with his family. This was in the home that was later the subject of an arson fire alleged to have been set by this same terrorist father, associated with the death of Egyptian President Anwar Sadat. Jones Soderman was amazed that she escaped unscathed, though her home was destroyed and her two beloved pets were killed.
Jones Soderman tracked down the father's life history, education, and business activities, which included documenting his trips outside the U.S. Jones Soderman moved the New Jersey court to allow mother and children to reunite with the mother's family in Kansas. With airplane tickets in hand, the family prepared to leave New Jersey. There was much hope and promise for a better life.
But days before they could leave, Salah Elkaryoney brought a parental alienation petition with the assistance of Paul Dasher, PhD, and stopped the mother and children from their flight. Paul Dasher has been widely disparaged by innumerable families whose complaints against him as a court-appointed liar and destroyer of children and families continue on the internet for all to see, though no one has been successful as of yet in removing him from the public danger he continues to inflict.
The brutal battles and turmoil that followed only briefly involved Jones Soderman, as she was enjoined from further work on the case by New Jersey CPS, who led the charge to the brutal deconstruction of the family and the brave little boy who loved his mother and brothers.
Jones Soderman pursued the independent study of four court systems with distinctive characters, engaging in education through The Union Institute PhD Program in Cincinnati and the MSHS of Public Health and Forensic Expert Witness Testimony program of Touro University, developing her skills with the additional assistance of private mentors and supervisors through independent study.
She also pursued the lawyers who were responsible for the misery they caused and filed complaints that led to the disbarment of one particular attorney (Richard Gruber). This attorney had dictated the notorious orders for "all necessary force" to be used by police against the children. These orders were then signed by one of the infamous judges on this "Parental Alienation Case."
On Oct. 25th, 2005 Islam Elkaryoney committed suicide and left behind a grieving family of three younger brothers and a mother who was destroyed with endless grief.
Jones Soderman learned of the boy's suicide from the family as Islam lay dying at St. Joseph's hospital in Patterson, New Jersey. She had worked with this little boy when he was seven years old, a bright, spirited, very angry boy who loved his brothers and his mother and who hated his father.
The FCVFC became a 501(c)3 nonprofit as of February 7, 2008, and the work to defend Protective Parents and vulnerable children began with utter ignorance as to the unchartered waters, a passion for learning and exploration, and an inexorable will to never back down and always follow the voices of the children.
At first we were ignored, and then others sought to take us over through fraud and deceit. Peter Senese went to jail. Charles Edward Lincoln III was sanctioned in the amount of $70K and never allowed to ever file any law brief again. Powell sued Jones Soderman for damages because judges were enraged that she had dared to file consequential complaints against other judges. They rewrote the law and the evidence in order to come to a fabricated conclusion. But the children—who were once subjects of heinous crimes against them, their defense undermined by the crooked, lying, cheating lawyer who was able to sneakily alter the critical Protective Order that was the heart of the case and consciously, malevolently undermined the case—the children lived to rejoin the family they had been separated from for years and they were striving to recover.
We continue to experience detractors who have sought to defame and destroy through easily disprovable lies. Lindsay Scholz LPC was the subject of serious complaints to her licensing board, the department of health, and each alphabet soup credential she marks after her name. Ms. Scholz, driven by poor judgment and even worse impulse control, engaged in attempts to destroy a mother and child, clients of the FCVFC. Ms. Scholz joined with other predators that inhabit the dark recesses of corrupt courts sprawling across the country, engaging the court systems of several states. Ms. Scholz aspired to become a collaborator in enriching herself from the spoils of the misery of suffering mothers and children.
Her vile, vicious deeds, her lies, her deception, her insurance fraud are now subjects of investigation and review for the authorities.
The experts of the FCVC, legal, psychiatric, medical, and forensic, are not intimidated by Ms. Scholz's infantile, puerile attempts at insults and slander. The defense of our clients and their protection, from the lies and malevolence of a sick, pathetic individual who seeks to do damage to others as she pursues monetary gain and perceived fame for her own self-serving enrichment—that is our concern for protection of the public welfare.
Over the continued life of the work of the FCVFC, it is certain that there will be detractors. We are amazed that slings and arrows have been so few. Most importantly, Jones Soderman is deeply grateful for the loyalty and friendship of friends and colleagues who have developed and caused the Foundation for Child Victims of the Family Courts and its multiple divisions to grow, to thrive, to multiply, and to move with love and hope into the future.