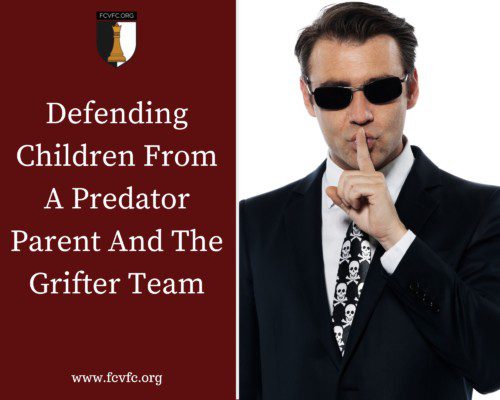 To the School Board of the Endangered Children:
I write to you as a classically trained psychoanalyst by many, many years of training and experience working with children, adolescents, and adults in individual, group, and family treatment.
As a mediator, I designed the nonprofit group Families In Transition, which was so successful in working with the New Jersey Family Court in Newton, New Jersey, that the program was adopted by the court as a referral source for all high-conflict litigation cases. Clients' confidential voluntary participation in the program, paid through family resources, involved confidential psychotherapy for all members of a family, mediation, litigation support, parenting classes and forensic evaluations, medical and psychiatric services, all of which was confidential and ongoing, for the care and protection of all family members for as long as members wished to participate. It was a force for resolving high-conflict litigation and family chaos in the Newton, New Jersey, family court system.
The FCVFC nonprofit was the successor to the Newton, New Jersey, program, and though it is structured somewhat differently, the goals remain the same. That is: family resolution of high conflict, chaos, and the need to fend off predators as well as grifters who feign roles of legal and forensic evaluation, fabricated treatment interventions.
The identified danger to families engulfed in high-conflict divorce, driven by internal conflicts, roiling personal pathology, and whatever years of embroiled antagonisms, are the grifters who populate the rich killing fields of family court, the hired guns directed at setting family members against each other to divide up the spoils of marital assets and child support driven by state child support incentives to feed funds to state programs and judicial pet projects.
The immediate subject of urgent attention required at this moment is the exploitation of children who are subject to predatory custody practices. These practices depart from attending to the clear and present danger to children, instead exploiting a protective parent who seeks to protect children from a parent driven by their own personal pathology, greed, and hatred of the former partner.
Regarding the two boys who are the immediate subject of urgent concern at this moment: we caution school authorities to refrain from acting in haste or prejudice based on inaccurate information. This information is subject to bias and is being investigated, to be aggressively litigated and as necessary prosecuted with the assistance of experts of the FCVFC and local criminal and civil legal counsel on behalf of the young men and their sister siblings.
These boys, close to being young men, as well as their sisters, are witnesses to crimes of threats, intimidation, manipulation, coercion and bribery directed at influencing and coercing actions and testimony against themselves and their father. As such, they have been subject to threats, intimidation and significant false, defamatory, malicious reporting that places the lives of the boys in imminent danger.
My cautionary advice to all school and police personnel is driven by extensive, legal, medical, and psychiatric evaluation and documentation, material that has been heretofore kept from proper evidence and scrutiny.
The head of the expert evaluation team of the FCVFC will be providing expert testimony and forensic evaluation through the criminal and civil attorneys representing the boys, with the assistance of other experts of the FCVFC.