Anonymous guest post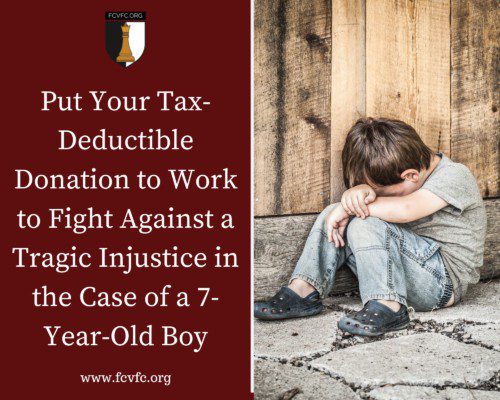 On December 16, 2022, a 7-year-old boy was in the home when his mother, Paige Vannorsdall fired 9 shots into his father, Devyne Anthony Briggs, when he was coming to pick up his son for his weekend visitation. The murder was recorded on video camera. The child reported seeing his father's dead body.
In spite of this cold-blooded murder:
The state of Oregon has refused to strip the mother of parenting rights. She currently has full custody and sole parenting decisions.
DHS has refused to provide the child with any protection or safety follow-up, as they encourage the child to have ongoing contact with his incarcerated mother.
DHS has subjected the child to recorded conversations in which his father is spoken badly about.
The child has been signed over to the murderer's mother and has been taken out of state.
The child was not allowed to attend his father's funeral.
The child is not allowed contact with his father's side of the family.
Despite numerous requests from individuals and agencies, the child has not had an advocate or his own legal representation.
The child has no DHS case, so he does not have a CASA advocate.
The child has been removed from his school mental health counseling, peer support, emotional support pet, and team-oriented activities in his community.
The maternal family has been trying to get the child  to falsely accuse his father of abuse  for some time, but they have failed to do so through the custody courts.  Both local district attorney and law enforcement have raised concerns with DHS that the child will suffer emotional abuse by being tampered with and swayed as a murder witness.
The nonprofit Foundation for Child Victims of the Family Courts has offered a superb legal team to help Devyne's family fight for custody against the corrupt agencies who have turned their back on this little boy.
You can help the father's family fight the damaging decisions made by the state of Oregon. Your donation given  in Devyne A  Brigg's name is tax deductible.
Donations can be made through Wells Fargo Bank to The Family Resolution Center.
Account # 7461856374
Wire transfer – Routing #121000248
Direct deposit – Routing #021200025
Every donor who donates $150 or more will receive a complimentary copy of Family Court Corruption: Speaking Truth to Power and the Consequences Thereof, by Jill Jones Soderman. See also the website https://jilljonessoderman.com.